ARE WE NEARLY THERE YET?
30.11.2012
Island Pictures is delighted to announce that it has optioned the rights to ARE WE NEARLY THERE YET? – the acclaimed memoir of travel writer Ben Hatch.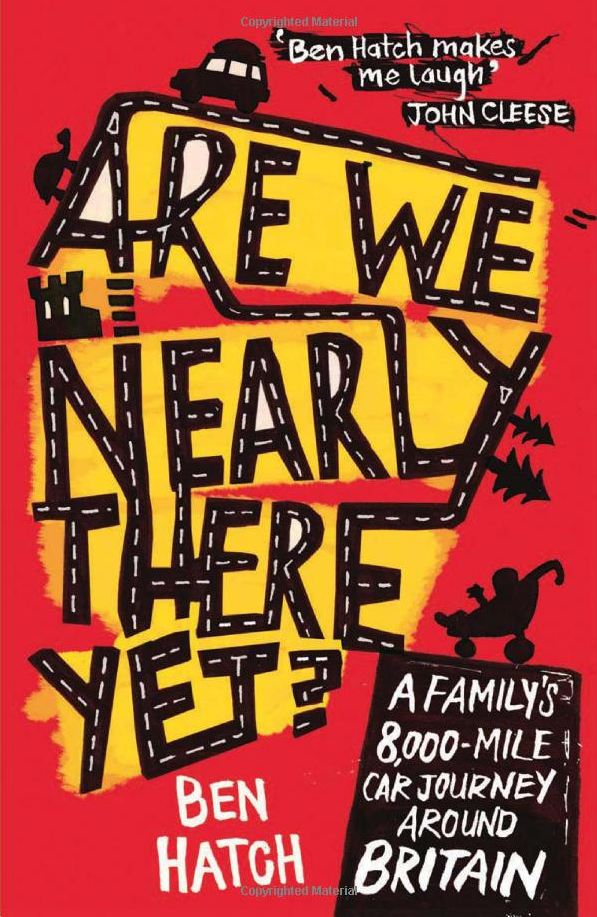 Island is developing the project with writer/director Kirk Jones (WAKING NED, NANNY McPHEE) who approached them immediately after reading it:
"I really think it's a special book and I haven't met anyone who hasn't connected with it. Its full of drama and comedy carefully wrapped up in very familiar circumstances."
Jones and Island Pictures' Dominic Minghella will collaborate on the script.
ARE WE NEARLY THERE YET? is the story of a family embarking on a once-in-a-lifetime trip around Britain – with two pre-school children crammed in the back of their Vauxhall Astra. Ben and Dinah are travel journalists who have blagged free hotels and dinners all the way from Cornwall to Cumbria, but even the best laid plans can go awry.

Producer Sarah Beardsall says that it was not just the comedy which drew her to the story, but also its surprising emotional underpinning:
"There's a real warmth that shines through the chaos, and we hope that you're rooting for Ben and Dinah even when you have your head in your hands. As a parent, there was so much that was recognizable and incredibly funny in the story. It's a film about being a father but it's also a film about being a son. Beneath the comedy there's an incredibly heartfelt and tender film about Ben's reconciliation with his own father."
Ben Hatch added: "I'm absolutely delighted to be working with Island Pictures and Kirk Jones. It's wonderful to know the book is in such safe and talented hands. I am a huge fan of Kirk's movies and I love the work of Island Pictures. It feels a winning combination to me."

No date has been set for production, but avid fans of the book are already asking if we're there yet. Don't worry, we'll keep you posted.