MATTHEW WILSON
Development Producer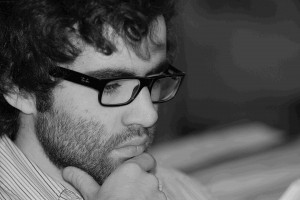 Matthew Wilson was educated somewhere up north and, by complete coincidence, Merton College, Oxford, where he read English. After university, Matthew joined Plain Vanilla as Development Assistant, before being promoted to Associate at Island Pictures.  Matthew gained further script and production experience working on Island Pictures' film THE SCAPEGOAT, and returns to the office wearier, but wiser – and with a new remit and new position as Development Producer in 2012.
Matthew's passion is for young and sexy drama, but he is also partial to the detective fiction genre.