DOMINIC MINGHELLA
Writer/Producer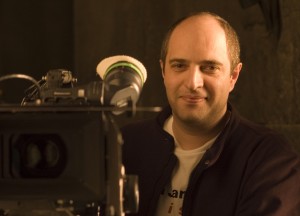 Dominic has an exceptional reputation in creating, producing and writing internationally successful drama. Starting his career as a writer on Hamish Macbeth, starring Robert Carlyle, he has gone on to create two hit TV series.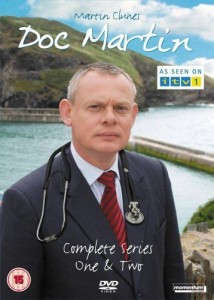 Dominic wrote and created Doc Martin starring Martin Clunes for ITV/Buffalo Pictures.  In its first series, Doc Martin averaged 8.8m viewers and a whopping 40% audience share.  It went on to win Best Comedy Drama at the Comedy Awards and the curmudgeonly doctor remains a star of the ITV drama schedules, and around the world.
Doc Martin, running since 2003 in the UK, has also been remade in Germany, Spain and France.
More on the success of Doc Martin from its distributors.
Dominic wrote and created the Robin Hood series for BBC/Tiger Aspect, starring Jonas Armstrong, Richard Armitage, Keith Allen, Lucy Griffiths, Joe Armstrong, Sam Troughton, Harry Lloyd and Anjali Jay.
Dominic was also Executive Producer and Showrunner of Series One and Series Two (26 episodes).  For its distributors, BBC WorldWide, Robin Hood was the top selling drama around the world.
Dominic is Producer with Sarah Beardsall of Island Pictures' film adaptation of The Scapegoat (2012), based on the novel by Daphne du Maurier, and written and directed by Charles Sturridge.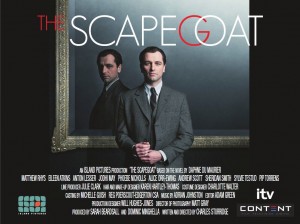 Dominic is Executive Producer (and showrunner) of Knightfall for A&E Studios and History, starring Tom Cullen, Olivia Ross, Julian Ovenden, Ed Stoppard, Padraic Delaney, Simon Merrells, Jim Carter, Sabrina Bartlett, Bobby Schofield and Sarah-Sofie Boussnina.
Dominic is a member of the Writers' Guild of Great Britain (WGGB) and the Writers' Guild of America, West (WGAW).  He has served on the Executive Council of the Writers' Guild, and the Film Committee.  He is a member of BAFTA and the British Comedy Academy.  He has served on a variety of film and television juries.  He has mentored writers at home and abroad.  He has lectured when he should have listened, and listened when he should have piped up.  He is a member of any club that will have him, including the Groucho.   He is evangelical about the Isle of Wight, where he grew up, and about Umbria, where he goes to write.  Lastly, but never leastly, he is a loud, proud fan (and former owner) of Portsmouth Football Club.